Helping You Integrate and Streamline Workflow
Organizational growth is often hampered by software that doesn't quite fit how you do business. By investing in software development services, you can overcome obstacles and leverage technology as a competitive advantage.
Our team has extensive software development experience not often found in IT partners that serve the small to mid-size business market. This strategic advantage gives you a fighting chance against your much larger competitors with their in-house software development teams.
We will work with you to understand your goals and develop a plan to make them a reality. Whether you need help developing a new application, integrating your current applications, or streamlining your operations, we've got you covered.
Over the years, our team has delivered software development projects ranging in complexity and cost from $2.5k to $1M+. We offer custom development driven by a full product management team.
Have a Project? We Can Help.
Web-Based Application Development 

Database Design 

Business Process Automation

Integration of New/Legacy Systems

Financial Accounting Systems Integrations

Middleware and Integrations (connecting different systems)

API Integrations
Our team of software developers has put in more than one million hours creating solutions in industries such as:

Retail

Automotive 

eCommerce

Finance

Non-profit

Publishing
Don't see your industry listed? That's okay. Because we have worked with some of the most complex industries out there, we're confident that we can tackle your software development project and succeed in delivering you a solution that works for your unique application.
Our Software Development Process
Systems integration is the process of linking different computing systems and software applications together, either physically or functionally, to act as one coordinated application. Integrating software systems helps your business reduce wasted time and be more efficient. It can help you increase your productivity and focus more on what is more important. We have used systems integrations to allow businesses to:
seamlessly share information with vendors and partners

automate the data entry processes

reduce labor costs

reduce human error

and much more…
From managing a legacy system to developing modernized, new applications, application maintenance is a must in this fast-paced, technology-dependent marketplace. 
align your application usage with your changing business requirements

reduce the system downtime

improve process and productivity 

increase performance 

enhance and extend the life of the applications
We can help you maintain your current systems or do a custom application renovation so your applications can comply with a new set of regulations/standards or other external demands.
Let's get started. Contact our team to begin a no-obligation conversation regarding your software development needs.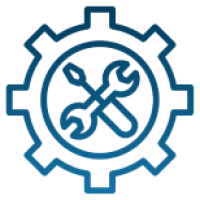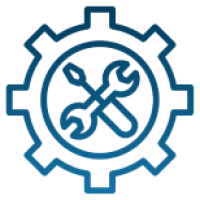 Drop us a line! We are here to answer your questions